HOW TO PREVENT FAILURE
Known Sulfate Counties
The Oklahoma Department of Transportation (ODOT) and the Texas Department of Transportation (TexDOT) keep a record of known sulfate counties in their respective states. 
These are counties where sulfates have been verified through laboratory testing and/or sulfate heave has been a problem in the past.  These maps of known sulfate occurrences are helpful for the government agencies and consultants who may have projects in the areas.  If sulfates have been found in or near their project area, sulfate testing and/or preventative measures in design can be taken.
The sulfates counties for Oklahoma and Texas are shown below, courtesy of ODOT and TexDOT (Harris, Sebesta, Scullion, 2004).
 Sulfate Counties in Oklahoma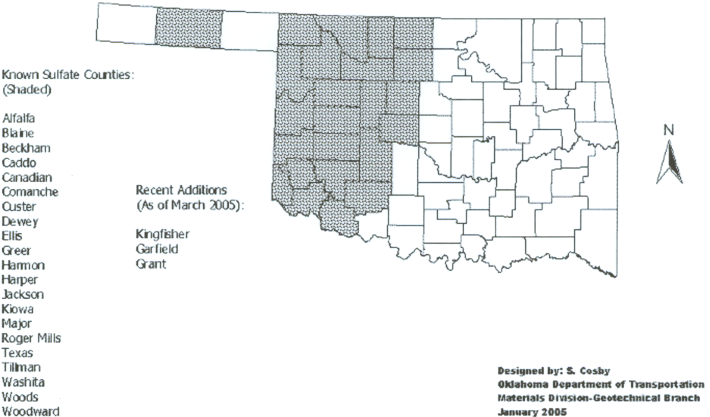 Sulfate Counties in Texas